Should I get TESOL certification online?
Online TESOL certification has become the preferred choice for many of our trainees around the world. The reasons for this choice vary, but one common factor is the convenience it offers. The ability to complete your training from any location with an internet connection is a major advantage. Whether you are at home, on a break from work, or traveling, you can access your course materials and study at your own pace. Flexibility is another key benefit of online study with ITTT. Our online TESOL courses don't have a fixed timetable, and there are no set hours that you need to be online. This means you have the freedom to choose when and how much you want to study, giving you full control over your learning journey.
Table of Contents
For full information on all our online options take a look at our online TESOL courses page.
One of the standout features of our online TESOL courses is access to an online tutor. Should you encounter difficulties with any aspect of the course, whether it is the course procedures, study materials, or online assessments, you can reach out to your designated tutor via email. Their response will be swift and comprehensive, providing you with the necessary solutions to help you regain your momentum.
With our courses, there are no fixed schedules, allowing you the flexibility to learn at your own pace. The majority of our online TESOL courses offer a maximum duration of six months. This ensures that the foundational components of the course remain vivid in your memory as you approach the conclusion. However, for the advanced Diploma in TESOL, a more extended timeframe of one year is provided.
Take a look at our best-selling 120-hour online TESOL certification course.
TESOL course videos
Our online TESOL courses include a diverse array of informative videos that are expertly delivered by our team of professional teacher trainers. When you opt for our 120-hour TESOL course, you gain exclusive access to a collection of videos that delve into crucial grammar topics like verb tenses and parts of speech. Additionally, they also explore essential teaching skills such as effective classroom management and strategic lesson planning. Moreover, the course includes videos showcasing real-life lessons conducted within an ITTT classroom setting, allowing you to observe practical teaching scenarios firsthand.
If you plan on teaching English online now or in the future take a look at our 170-hour TESOL certification with online specialization.
Optional teaching practice
Introducing one of the latest enhancements to our online TESOL courses – the opportunity to engage in genuine teaching practice prior to embarking on your inaugural teaching role. What is even more exciting is that these practice sessions are offered for free and can be accomplished without the need to visit an ITTT training center.
By opting for our supplementary teaching practice, you will have two distinct avenues to choose from:
1. Collaborate with a school or language center, either in a physical classroom or online, and conduct your teaching sessions there. Upon completion, the school will provide confirmation of your accomplishments, which will then be forwarded to us for validation.
2. Alternatively, identify your own student or students and independently conduct the teaching sessions in person or via online platforms. You will be required to record a one-hour session and submit it alongside your supporting documentation for assessment and validation.
Are you seeking a more advanced certification? Explore our Diploma in TESOL for a comprehensive course option.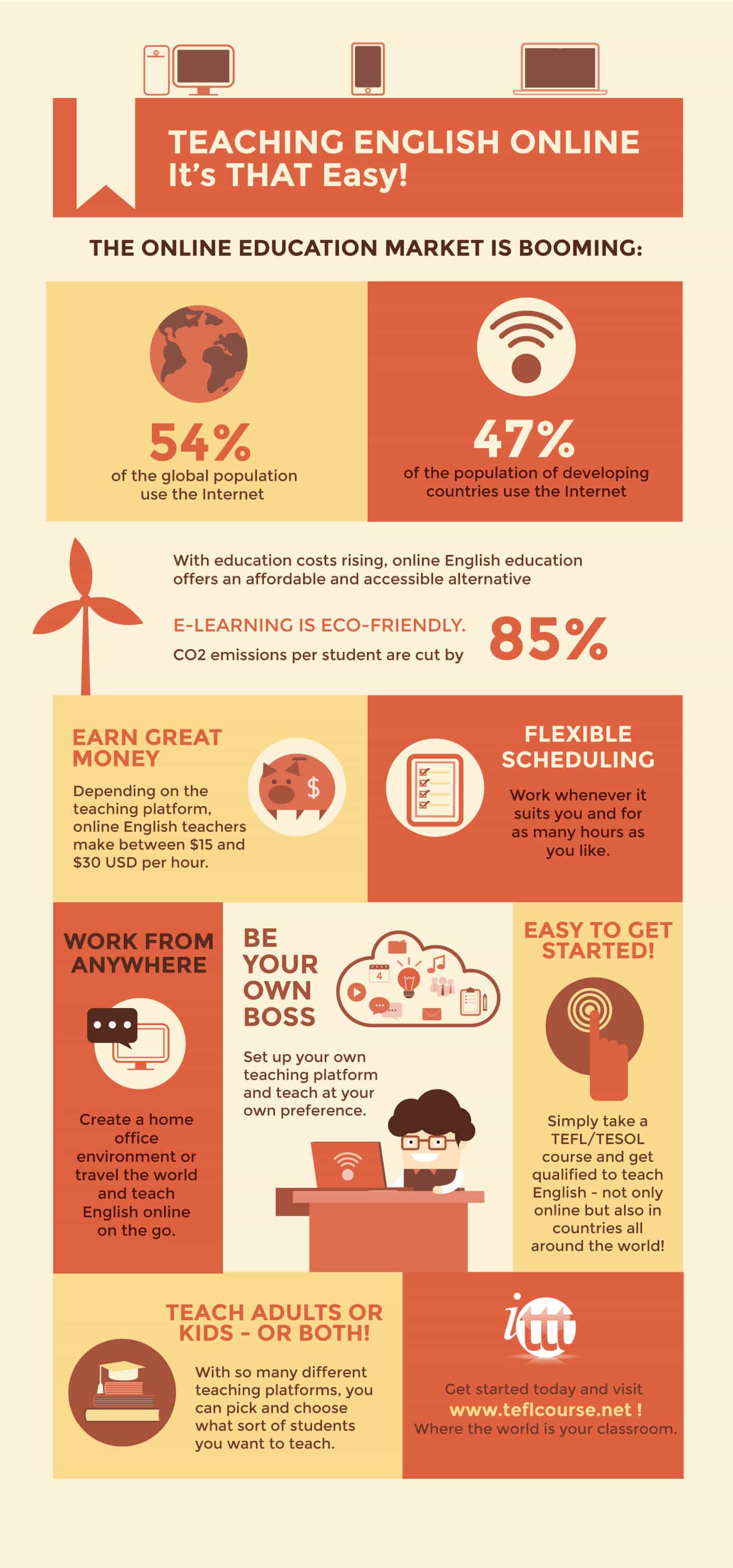 Lifetime job support service
An additional standout feature of our online TESOL courses is ongoing access to our job support services, provided to all course graduates throughout their teaching careers. Yes, you can reach out to us for job market assistance for as long as you remain active in the field of English language teaching. Our comprehensive support package encompasses:
Access to our own database of potential employers
Exclusive leads on unadvertised jobs
Advice on constructing a high-quality CV/resume
Advice on writing cover letters
Assistance with interview preparation and planning trial lessons
Advice on job contracts
Access to our database of downloadable teaching materials and lesson plans
Are you on the lookout for unbeatable value? Take a look at our multi-course TESOL package deals.