Home / TESOL Accreditations
TESOL Accreditations
Fort Hays State University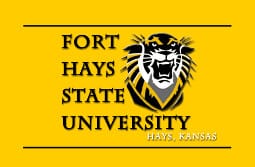 Fort Hays State University validates all TEFL International certificates that are issued worldwide.

Based in Kansas, USA, FHSU offers hundreds of certificate and degree programs across its 28 academic departments. The university has an enrolment of more than 13,000 students studying at associate's, bachelor's and master's levels. For further information visit: fhsu.edu.

FHSU regularly completes a Quality Assurance report on the TEFL International TESOL certificate, a summary of which is supplied to all TEFL International graduates. Graduates will also be able to gain three credits and a transcript from FHSU (for a fee of US$ 100).
Fort Hays State University:
Founded in 1902 as a state (not private) university
Regionally accredited by North Central Association of Colleges and Schools Higher Learning Commission
Member of the American Association of State Colleges and Universities
Member of the Association of American Colleges and Universities
Authority to award degrees is granted by the Kansas Board of Regents
The university's program is listed as a best buy by US News and World Report
Online TESOL and TEFL Standards Agency

All of ITTT's online TESOL courses are accredited by OTTSA, the Online TESOL and TEFL Standards Agency. OTTSA specifically focuses on online courses in teaching English as a foreign language and are dedicated to the constant improvement of standards in the teacher-training industry. Their website is www.ottsa.org
International Association of Teachers of English as a Foreign Language (IATEFL)

ITTT is an institutional member of the International Association of Teachers of English as a Foreign Language (IATEFL). Our IATEFL membership number is 16020. For more information on IATEFL, please visit: www.iatefl.org
TEFL International - Board of Academic Advisors:

All our TEFL international centers are visited by International board members worldwide as well as being keynote speakers at national training conferences and workshops, both supported and hosted by TEFL international, as well as providing essential information and advice on how we can adapt and change our courses to meet growing trends in the teacher training field.
Local moderators are regional board members who have over five years experience, in teaching and teacher training, as well as in managerial positions which includes the hiring of teachers. Each month, these moderators visit TEFL international locations to moderate our courses. This ensures the courses are meeting the requirements of not just the local area, but the students and the industry itself. The moderator is an external observer and has only the needs of the student and local area in mind, he will meet with course participants and training staff and review the standard of work, training and resources. If you would like a full description of the moderation process, please request this from us by email.
Dr. David Nunan
Dr. David Nunan is the author of hundreds of ELT and TESOL books and articles and is the former president of TESOL.
"The TEFL International Certificate programs are among the best of their kind; excellent trainers teaching modern methodologies with input from some of the brightest minds in ESL. I highly recommend TEFL International."
Bill Leon
Dr. Bill Leon has nearly 30 years experience as a researcher and evaluation consultant. This experience includes the managing of community projects, citizen participation schemes and the evaluating research in fields such as planning, social services and education. It has also helped earn him three degrees in geography. He is currently the President of Geo Education and Research and an instructor in Program Evaluation at the University of Washington.
Dr Arthur McNiell
Dr McNeil holds a PhD in Linguistics from the University of Swansea, an MA in Second Language teaching and a PGCE in TEFL from the University of London and an MA in French and German from the University of Glasgow. With over 35 years experience in the education of English teaching fields his expertise is in a wide variety of specialities, such as linguistics, language acquisitions, development of curriculum and language policy. He is currently the Program Leader in the MED TESOL course at Asian University.
John W. Miller
John W. Miller's career has included such esteemed positions as a Peace Corps volunteer and Peace Corps Director in Liberia and Ukraine, directing Kyungsung University's Foreign Language Institute in Pusan Korea, and helping launch OPELT, an English Language Program at Chubu University in Kasugi, Japan. He returned to Ohio University to administer the OPELT program and is currently finishing his dissertation for a PhD in Intercultural Communication. He is also an Academic Specialist for the Korean Language Program at the Defense Language Institute, Monterey, California, where he is in charge of faculty development. This role includes the designing and facilitating of teacher-training workshops for faculty and also helps student with workshops for learning strategies. He has professional interests is reflective teaching, learning strategies and action research, with a particular interest in how intercultural relationships develop and change.
Robb Scott
After beginning his career in Quito, Ecuador, where he taught middle school at an International K-12 school, Mr. Scott moved to Japan. Here he gained experience writing ESL curricula and training teachers. He has since returned to Brooklyn, New York, where he has continued to write educational materials for Newsweek and ESOL (English for Speakers of Other Languages) professionals. He has also served as a technical instructor for the building of Web pages in a Cablevision project for junior high students.
UK College of Teachers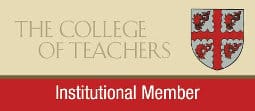 ITTT is an institutional member of the UK College of Teachers.