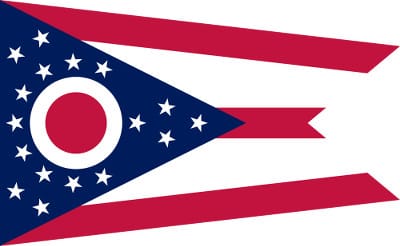 Ohio is a great destination if you are looking for nature, entertainment and history. Ohio borders the Great Lakes in the north and is a state blessed with natural beauty. This area was home to many innovative early humans who left their mark on the world by building extraordinary mounds and other earthworks to observe the sun and solstices. You can still see these mounds today, especially the Great Serpent Mound which is truly remarkable. Ohio also has a wide variety of wildlife that thrives in this beautiful part of the world.
Four distinct seasons give visitors many opportunities for outdoor and indoor activities. Outdoor lovers can visit one or many of the 130 state nature preserves, and 74 state parks. In the Cuyahoga Valley National Park you can try zip-lining, mountain biking or simply hiking along the many trails in the park. The northwestern part of Ohio is ideal for beginners as it offers flatter trails, while the south is great for experienced hikers and even rock climbers looking for adventure. Ohio is also home to over 50 rivers, creeks, and lakes making it easy to find a place to enjoy water sports. There are many excellent fishing spots and you can also rent sailboats or kayaks to explore the area. The best option is to rent a cabin or to simply set up a tent to get the most out of nature.
Believe it or not, Ohio is also a great wine making region. Rich soil paired with the unique climate enables vintners to grow a large variety of different grapes. For example, you can easily find Pinot Grigio, Riesling, Cabernet Franc or Chardonnay wines in this part of the country. Most wineries are family-owned and offer wine tours and even weekend packages if you want to stay longer to fully embrace the scenery. June is Wine Month in Ohio, which means wine lovers from across the nation come together for a big festival. In August, you will find musical performances, BBQ parties, and fun fairs when the Vintage Ohio Wine Festival is held.
Ohio also has some great cities to spend your time in. Cleveland, Columbus, and Cincinnati all host interesting attractions, such as museums, galleries, and theaters. You will find a great mix of fine art, ancient artifacts, local history, and Broadway shows in all of these locations.
Ohio is also a leading center for education and home to several renowned universities. Students from near and far come to Ohio to take part in some of the best programs in the country. All this is what makes Ohio a great location for your TEFL/TESOL course. Once you graduate from our in-class program, you will be able to start your teaching career anywhere in the world.