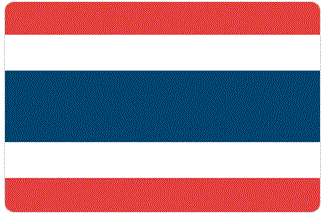 Named as one of the world's Top Ten Cities by Travel + Leisure and the number one visited city by Global Destination Cities Index Bangkok is one of the most exciting places to visit in Asia if not the world.
The city is a vibrant mix of traditional and contemporary styles with exquisite Buddhist temples and soaring modern shopping malls existing side-by-side in the maelstrom of everyday life on the streets. You can sweat it out in a hectic local market buying fresh tropical fruits one minute then cool off in the air-conditioned atmosphere of a luxury shopping mall the next.
Home to 14 million people from all over the country and the world, it is the ideal place to experience the cultures of Thailand's different regions in one place as well as the latest trends and fashions from other countries in the region.
Our Bangkok based TESOL training centre is a working English school that teaches young learners and business professionals. The school is an authorized Cambridge English Test Centre with online computer-based assessment facilities.
Our TESOL trainers are all highly experienced with several years in the EFL industry and backgrounds in curriculum development, customized course creation, and eLearning as well as extensive experience in teaching business English. Our classes are kept small so that you are able to receive all the individual attention you could need throughout the course.
As a graduate of our course in Bangkok you will receive on-going job placement guidance throughout your career whether you decide to stay in Bangkok and Thailand or move on to another country.
If you decide to stay on and teach in thailand after you graduate, you couldn't be better placed than the capital Bangkok. As the largest city in the country it is naturally the largest market for teaching jobs and the centre of the TESOL industry in Thailand. More than two thousand private language centres hire teachers throughout the year and there are many more state and private schools that hire teachers on a seasonal basis. There are also plenty of opportunities for arranging private tutoring classes.
Register now & get certified to teach english abroad!
The School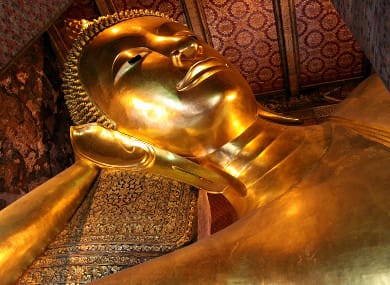 ITTT's TESOL training centre in Bangkok is located in the north of the city close to Kasetsart University, the country's largest and third oldest university. We are also near to Bangkok's famous "Elephant Building" a thirty-two storey building in the shape of an elephant.
Our training centre is based in a pleasant open air shopping mall that is also home to a stationary store and supermarket. Just two minutes walk away you will find a couple of pharmacies that are able to fill prescriptions and sell over-the-counter medication. We have all you'll need at the centre to complete your TESOL training including Wi-Fi throughout the school.
The local area is dotted with traditional businesses and modern upscale shops. There is the Major Cineplex cinema showing international and local movies and The Avenue Ratchayothin, a shopping centre with a selection of boutique restaurants as well a number of fast food outlets plus banks and other services. A short ride away are stations for the Bangkok underground (MRT) and the Skytrain (BTS) which makes getting to other parts of the city such as Siam Square very easy.
We are also in the vicinity of the world famous Chatuchak Weekend Market; a must see for any visitor to Bangkok with more than 8,000 stalls over 35 acres selling everything under the sun. Behind the weekend market is the Or Tor Kor market. This fresh market was ranked the fourth best in the world by CNNGo. As well as selling myriad fresh fruits, vegetables, meat and seafood, there is a food court where you can sample delicious local dishes.
Accommodation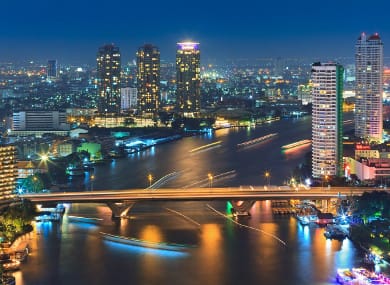 There are plenty of accommodation options available to you in Bangkok and these options go beyond the usual hotels and guesthouses with studio apartments and condos widely available.
The facilities available depend on the price of the apartment or condo you decide to rent but a reasonably priced unit will usually have air conditioning, refrigerator and Wi-Fi.
We have developed good working relationships with accommodation providers near our Bangkok TESOL training centre to offer our trainees special monthly rates on rents. When you have confirmed your seat on the course by making the initial deposit payment, we will send you further information about the options that are available to you. If you have any special requirements or questions, please feel free to let us know and we will try our best to help.
Please note that you do not have to choose your accommodation through us and are free to make your own arrangements. There are plenty of websites out there advertising hotel and guesthouse rooms as well as apartments and house for rent.
Course dates
2023
22 January 2024 - 2 February
2024
19 February 2024 - 1 March
18 March 2024 - 29 March
29 April 2024 - 10 May
27 May 2024 - 7 June
24 June 2024 - 5 July
22 July 2024 - 2 August
19 August 2024 - 30 August
16 September 2024 - 27 September
28 October 2024 - 8 November
25 November 2024 - 6 December
Course fees
The total price is divided into: deposit and balance.
The deposit may be paid via a) credit card b) Paypal c) wire transfer d) Western Union.
The balance of the course fee must be paid by cash, PayPal or bank transfer directly to the training center on the first day of the course.
Deposit
US$ 600
to be paid in advance
+
Balance
US$ 895
to be paid on arrival
Accomodation Fees
The accommodation fees are not part of the course price and you are free to choose whichever accommodation option you prefer.
You are not obliged to use the accommodation provided by the school and you are welcome to make your own accommodation arrangements. If you choose to use our accommodation, it should be paid for either by cash, PayPal or bank transfer directly to the school at the start of the course.
from
bath 6500
(to be paid on arrival)