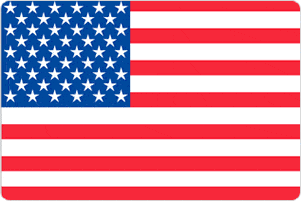 San Francisco is a city that needs no introduction, its use in a huge number of Hollywood movies means that much of this Californian city is instantly recognizable to people from all over the world. Whether it's the iconic Golden Gate Bridge or the infamous Alcatraz Island, nearly everyone has an image of this city in their mind. San Francisco has a long history of ethnic diversity and this can be seen in its inclusive atmosphere and the many distinct neighborhoods that make up the city. San Francisco's unique and iconic attractions, blended with its easygoing atmosphere, make it a great place to earn your TEFL/TESOL certificate.
Despite being first settled by the spanish in the 18th century, San Francisco did not start to really grow until the famous Californian Gold Rush in the middle of the 19th century. Since then the city has grown and grown and while the days of the gold miners are long gone, the city still draws visitors from all over the world.
For anyone visiting San Francisco for the first time a trip across the famous Golden Gate Bridge is a must, as is a visit to the world famous prison on Alcatraz Island. In fact, there are so many well known landmarks your whole trip could be taken up visiting them all. You could head to Haight-Ashbury to recall the heady days of the 'Summer of Love' and soak up the bohemian atmosphere that still infuses the area. San Francisco is also home to the largest Chinese community outside of Asia and the city's original Chinatown is well worth a visit.
When you consider all the attractions that San Francisco has to offer, from its rich cultural history, iconic landmarks, modern infrastructure and inclusive atmosphere it is easy to see why the city remains a popular destination for visitors from all over the country and the wider world. It is also easy to see why our San Francisco TEFL/TESOL course is such a popular choice with students of all ages and backgrounds.
Register now & get certified to teach english abroad!
The School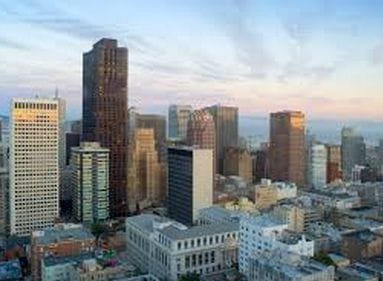 Located in the Union Square area, our San Francisco training center is ideally situated right in the heart of this exciting Californian city. Union Square is the main shopping, hotel and theater district in the northeast of the city and is one of the most famous and vibrant public plazas in the country. The area also benefits from the city's excellent public transport network which includes the iconic cable car system seen in the background of many Hollywood movies.
Our San Francisco course is sited in a fully operational ESL school. There are six classrooms fitted out with everything needed to create a perfect learning and teaching environment. While you are studying with us you will have access to our well-stocked resource library, photocopying facilities and Wi-Fi internet. Tea and coffee are also available and there is a small shop selling a range of snacks.
The class sizes on our San Francisco course are small enough (usually 10 to 12 students) so each student receives plenty of individual support while completing the course. As the course operates out of a functioning ESL school, trainees also have the opportunity to undertake teaching practice with real students in a real classroom. The course usually takes place in the first week of the month and runs from 5:30 p.m. to 10:30 p.m. Wednesday to Friday and 9:00 a.m. to 6:00 p.m. on Saturday and Sunday.
Accommodation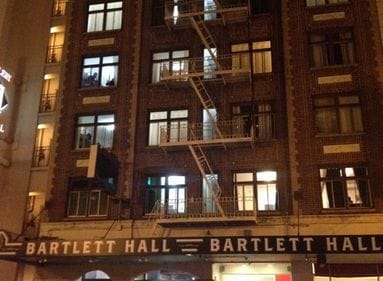 As many of its most famous attractions such as the Golden Gate Bridge and the former prison island of Alcatraz have been used countless times in movies and TV shows, it is no surprise that San Francisco has become a major tourist destination. This worldwide popularity means there is plenty of accommodation of all types available; however, as the city covers a large area we are happy to recommend some options that are located within easy reach of the training center.
Anyone who prefers a 'home away from home' atmosphere might want to consider our homestay option. This accommodation consists of a private bedroom and shared bathroom, kitchen and other living areas in a local family home. Breakfast is provided and you also have the option of an evening meal. Another popular choice is our student residence that offers a little more independence during your stay. With this option you have a private or a shared room and access to a communal area that is shared with fellow guests. This includes a kitchen area for preparing your own meals, although breakfast is included in the price of the room.
We are also able to recommend a variety of hotels that cater to all budgets, from low-cost hotels with communal kitchens and living areas, to high-end options that offer the very best in comfort and luxury. Once you have enrolled on one of our courses in San Francisco we will be happy to provide further information on all our recommended accommodation options.
Course dates

Coming soon...
We are presently in the process of establishing a new course in San Francisco California and therefore there are currently no dates available for this location. We anticipate that the course should be running here within the next 6-8 months. If you would like to attend a course at this location, please let us know and we will send you full information you as soon as the course dates are finalized.
Please check out our other course locations if you wish to attend a course before this one becomes available...
Course fees
The total price is divided into: deposit and balance.
The deposit may be paid via a) credit card b) Paypal c) wire transfer d) Western Union.
The balance of the course fee must be paid by cash, PayPal or bank transfer directly to the training center on the first day of the course.
Deposit
US$ 700
to be paid in advance
+
Balance
US$ 595
to be paid on arrival
Accomodation Fees
The accommodation fees are not part of the course price and you are free to choose whichever accommodation option you prefer.
You are not obliged to use the accommodation provided by the school and you are welcome to make your own accommodation arrangements. If you choose to use our accommodation, it should be paid for either by cash, PayPal or bank transfer directly to the school at the start of the course.
per night
US$ 129
(to be paid on arrival)