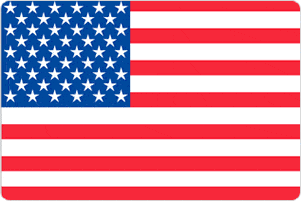 Orange County is located between the two major metropolitan areas of San Diego and Los Angeles. Unlike most densely populated regions in the united states it does not have a major urban center but is rather made up of several small, well-designed cities. Its delightful Mediterranean climate and central location make it a very pleasant region to live, work and study in.
Orange County started out as a mainly agricultural area with large cattle ranches and other farming activities. As with many cities on the Pacific coast of the U.S. it was the arrival of the railroad that brought growth and development to the area, not to mention the discovery of silver in the nearby mountains. As it developed it gradually came to the attention of Los Angeles residents seeking an escape from the hustle and bustle of the big city. The county has an excellent transport network and is home to a large number of schools and universities and the fact that it also has over 40 miles of beautiful Pacific coastline make Orange County an ever popular place with residents and visitors alike.
Disneyland in Anaheim, Orange County is obviously one of the major draws for visitors from all over the world and it was the building of this theme park that largely contributed to Orange County's growth in the middle of the twentieth century. The county's proximity to Los Angeles is another major factor that draws visitors, not to mention the miles of gorgeous coastline with its famous surf spot of Huntington Beach known as "Surf City". Orange County really does have something for everyone and it is no surprise that our course in Irvine is a popular choice for many people.
If you are looking to get started in the world of English language teaching and you would like to take your course in a place that has all the attractions of Los Angeles but none of the downsides of a big city, our TEFL/TESOL course in Orange County is the ideal choice for you. The combination of fantastic location, well-equipped training center and dedicated training staff make choosing to earn your teaching certificate with us a great start to your TEFL/TESOL career.
Register now & get certified to teach english abroad!
The School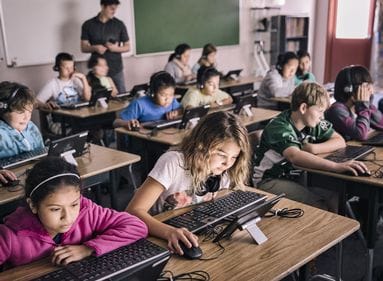 Our TEFL/TESOL course in Orange County, California is run out of a working language school in the city of Irvine. Located between Los Angeles to the north and San Diego to the south, Orange County is ideally located for enjoying everything that southern California has to offer, without the downsides associated with the hustle and bustle of the big city. When you take into account that Irvine is only a short distance from some of the most beautiful beaches in the region, it is not hard to see why our Orange County TEFL/TESOL course is a popular choice with trainees.
The Orange County training center is located opposite the University of California, Irvine. The school benefits from ten well-equipped classrooms, Wi-Fi internet, a well-stocked resource library and other facilities such as a photocopier. The area is served by an excellent public transport network that makes travelling to the major destinations in the region relatively easy. In the area surrounding the school there are a number of bars, restaurants and cafes.
The courses in Orange County usually run in the second week of the month from 5:30 p.m. to 10:30 p.m. Wednesday to Friday, and from 9:00 a.m. to 6:00 p.m. Saturday and Sunday. Class sizes are kept relatively small at 10 or 12 participants so that students can receive as much individual attention from our trainers as possible. Course participants will also benefit from teaching practice with real English language students providing invaluable hands-on experience in the classroom.
Accommodation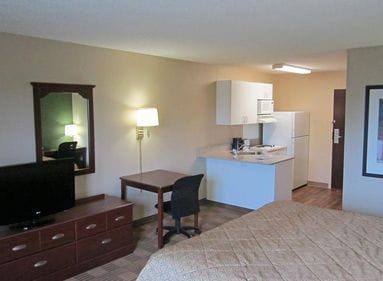 The pleasant year-round climate, major attractions such as Disneyland and Knott's Berry Farm, as well as a long stretch of the stunning Californian coastline mean that Orange County attracts a large number of tourists from home and abroad. Trainees on our TEFL/TESOL course can choose from the wide variety of accommodation that caters to these visitors, whether you prefer a budget hostel or a high-end hotel, you will find it here. If you would like accommodation that is located close to the training center and John Wayne Airport, we can recommend one option that has been used by many trainees on previous courses.
Our recommended accommodation is a complex offering studio-style apartments that include a private kitchen with a stovetop, microwave, refrigerator, and coffee maker. The room comes with a free breakfast, while other features include access to Wi-Fi internet and laundry facilities. All the details you need to make a final decision on accommodation will be provided once your place on our course in Orange County has been confirmed.
Course dates

Coming soon...
We are presently in the process of establishing a new course in Orange County California and therefore there are currently no dates available for this location. We anticipate that the course should be running here within the next 6-8 months. If you would like to attend a course at this location, please let us know and we will send you full information you as soon as the course dates are finalized.
Please check out our other course locations if you wish to attend a course before this one becomes available...
Course fees
The total price is divided into: deposit and balance.
The deposit may be paid via a) credit card b) Paypal c) wire transfer d) Western Union.
The balance of the course fee must be paid by cash, PayPal or bank transfer directly to the training center on the first day of the course.
Deposit
US$ 700
to be paid in advance
+
Balance
US$ 595
to be paid on arrival
Accomodation Fees
The accommodation fees are not part of the course price and you are free to choose whichever accommodation option you prefer.
You are not obliged to use the accommodation provided by the school and you are welcome to make your own accommodation arrangements. If you choose to use our accommodation, it should be paid for either by cash, PayPal or bank transfer directly to the school at the start of the course.
per night
US$ 99
(to be paid on arrival)