Check out our Special
Offer for this
course!
Make a deposit payment to secure your place on a course before the end of the month and qualify for a free advanced level online course. You can choose from the 50-hour young learners (CTEYL) or business English (CTBE) certificate courses or the 250-hour online diploma course.
TESOL Cusco | TESOL Peru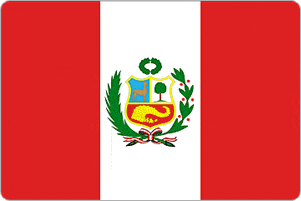 As a former Incan capital, the city of Cusco is steeped in the history of this lost civilisation and serves as the gateway to the famous Machu Picchu, one of the new Seven Wonders of the World. Cusco is a bustling city of more than 400,000 and there is always plenty to see and do. Within the city are a number of museums, markets, cultural and historical sites which give a fascinating insight to the past and present of Peru. Outside of the city you can take a number of trekking and adventure tours to the surrounding places of interest such as Machu Picchu, Sacsaywaman, Q'oricancha, and the Sacred Valley.
Our training centre in Cusco, Peru provides the perfect atmosphere for studying towards your TESOL qualification. The centre has modern facilities with well-equipped classrooms. Teaching practice sessions take place with real English language students to ensure you receive an authentic classroom experience while honing your teaching skills. Outside of the classroom, you can spend your free time visiting the many interesting sites around the city or taking a trip to the Incan city of Machu Picchu.
If that isn't enough to satisfy you, you can be sure that our TESOL course will give you high-quality training so that you get the most out of your time with us. Once you graduate, we will provide lifetime employment assistance to help you secure your first teaching job. Completing your TESOL training with us in Peru not only gives you the chance to experience this wonderful country first hand but also opens up teaching opportunities around the world. However, you may find that you are so taken with the beauty of Peru that you never want to leave.
Sign up for our TESOL course in Peru now and you will be learning how to teach English in one the most popular travel destinations in the world. Choosing to train in Peru does not mean that you have to stay here and teach after you graduate. Our TESOL certificates are recognised internationally and we offer lifetime employment assistance worldwide.
Apply Now!
Want to listen to this page? Click on the video below!
Apply Now!