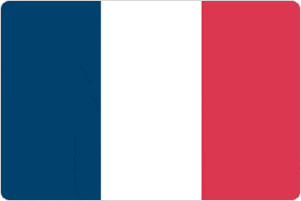 Paris, France is an incredible destination for a TESOL course. What can be said about Paris that you don't already know? Paris assaults the senses, demanding to be seen, heard, touched, tasted and smelt. From romance along the Seine to landscapes on bus-sized canvases to lounging in cafés discussing the finer points on the use of garlic, Paris is the essence of all things French.
TESOL course trainees can gaze longingly at its breezy boulevards, impressive monuments, great works of art and magic lights. Savor its gourmet pastiche of cheese, chocolate, wine and seafood. Feel the wind in your face as you rollerblade through Bastille, or a soupçon of fear and pleasure at the top the Eiffel Tower.
Paris is a city to discover before, during and after your TESOL course. So see the sights, visit the museums - they're part of the experience. But then jump on the metro or a bus and get off at a place you've never heard of, wander through a quartier where French mixes with Arabic or Vietnamese, poke your head into mysterious shops, have lunch in a local restaurant, or just perch on a cafe terrace with a vin blanc and let yourself fall in love with your very own Paris.
Blessed with enchanting and beautiful landscape, Paris is one of the most popular tourist destinations in Europe. Paris has something to offer everyone and attracts people from all walks of life irrespective of age, culture, gender, or nationality. The charm of the city lies in its warmth and romance which is exuded in the attitude and outlook of the Parisians. If your soul is seeking the right place to express its identity, your heart looking for love, then Paris may be the TESOL course location you are searching for.
TESOL trainees can see Paris coming to life when the whole city is lit up at night. Discover yourself in the rich culture and heritage of the city. Paris is famous for its world famous landmarks, parks, museums, galleries, institutions. Nowhere will you find so much to see and do in a single place.
Today, it finds a place among major global cities because of its influence in politics, education, entertainment, media, fashion, science and the arts. Paris is one of the world's leading business and cultural centers.
Paris has all the essential qualities to make it one of the most popular tourist spots starting from its rich history to being the real cinema capital. The city boasts of world famous intellectuals and artists. It is also home to numerous cafes, bars and restaurants and has been rightly referred to as the "city of gastronomy". Paris City will make you feel lively and enthrall you with its music encompassing jazz, avant-garde, salsa and, currently, Europe`s most vibrant african music scene. The beauty of Paris lies in retaining its countryside charm despite the influx of tourism and tourists in the country. It is the only place in the world where you can hope to get away from the hustle and bustle of city life and find peace for yourself and inner soul. Come and be captured by the charm and spontaneity of Paris during your TESOL course in France.
Register now & get certified to teach english abroad!
The School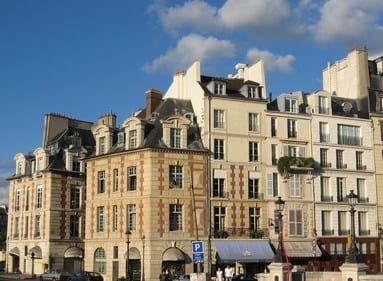 The TESOL course in Paris course is conducted in the heart of the city, within walking distance of the iconic Eiffel Tower. Everything Paris is so famous for is right at the TESOL trainees' finger tips: great shopping, elegant dining, cozy cafes, bars, cabaret shows and discotheques in which you can dance till dawn together with beautiful people. Our TESOL center in Paris helps you find these places. For all those who like it quiet, Paris offers tranquil moments in world-famous museums and in many of their beautiful parks and gardens.
Accommodated in a beautifully maintained, classical building, the Paris TESOL training center features large, modern classrooms equipped with all the amenities TESOL trainees need to enjoy a comfortable and effective learning experience. Besides access to a copy machine and a printer, Paris TESOL students may also use wireless Internet with laptop computers.
The students TESOL trainees will teach during their TESOL course are locals or visitors to Paris who come from all parts of the world.
Accommodation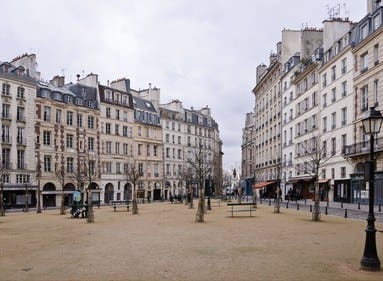 Paris offers a wide range of accommodation to suit different lifestyles and budgets. Our training centre suggests one of the following options:
Home Stay
In order to offer students the best possible choice of home stays, we have formed a partnership with a professional hosting company. With this option you will have a furnished room in central Paris with a shared kitchen and bathroom. Prices for a room with breakfast start at 760 Euros for the duration of the course.
Private Residence
In the vicinity of the school (1 to 5 minutes walking distance) there are several college-run, private apartments for rent. Most of them are twin studios: one room with 2 single beds + kitchen and bathroom. Prices are around 800 Euros per person per month (double occupancy) or 1200 Euros (single occupancy) including electricity, heating, internet and insurance.
Private Room
You also have the option of renting a private room in a Parisian apartment for the duration of the course. They usually come with internet access and shared kitchen and bathroom facilities. Prices start at 850 Euros per month.
Student Housing
Located close to the subway and many shops, this very affordable option comes with hot water, fridge, hot plate and bed with linen provided. Shower and toilet are shared. Student houses are completely self-sufficient and start at 300 Euros per month including heating and water.
Hostel Accommodation
There are many hostels in the area which offer self-catering facilities, usually with shared kitchen and bathrooms. Hostels usually provide a TV room, internet access and some have phones in the rooms. En-suite accommodation is available in a number of hostels at an extra charge. Prices start around 22 Euros per night in a multiple-bed dorm.
Many TESOL course participants prefer to organize their own accommodation for their stay in Paris. However, if you would rather have the help of a local expert, we can provide a housing coordinator to assist you. The housing coordinator charges 135 Euros and guarantees the choice of at least three different options.
If you have any questions regarding your accommodation for the Paris training course, please don't hesitate to contact us, and we will do all we can to help.
Course dates
2023
2 October 2023 - 11 October
6 November 2023 - 15 November
2024
5 February 2024 - 15 February
6 May 2024 - 16 May
8 July 2024 - 18 July
9 September 2024 - 19 September
7 October 2024 - 17 October
Course fees
The total price is divided into: deposit and balance.
The deposit may be paid via a) credit card b) Paypal c) wire transfer d) Western Union.
The balance of the course fee must be paid by cash, PayPal or bank transfer directly to the training center on the first day of the course.
Deposit
US$ 600
to be paid in advance
+
Balance
Euros 950
to be paid on arrival
Accomodation Fees
The accommodation fees are not part of the course price and you are free to choose whichever accommodation option you prefer.
You are not obliged to use the accommodation provided by the school and you are welcome to make your own accommodation arrangements. If you choose to use our accommodation, it should be paid for either by cash, PayPal or bank transfer directly to the school at the start of the course.
Ten nights
Euros 400
(to be paid on arrival)