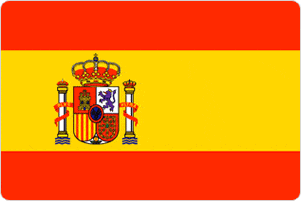 At our TESOL course in Barcelona we endeavor do everything possible to ensure that you will have an enjoyable and rewarding time in the wonderful city of Barcelona. Our TESOL course center here is home to a small and friendly team of staff which offers all course students a warm welcome and a wide variety of social and leisure activities. Our staff can arrange evening excursions to the tapas bars and cafes, sailing trips and other watersports activities, skiing (in winter), wine tasting and trips to many beautiful beaches.
We arrange a welcome dinner at the start of the TESOL course in Barcelona to help you get to know the other students on your course at an early stage. The TESOL course is intensive but we do everything possible to make sure that you ample free time to make the most of your time in this lovely part of the world.
Barcelona is perfectly located between the warm waters of the Mediterranean Sea and the Tibidabo hills. The idyllic Balearic Islands are to the east of the city, the famous resorts of the Costa Brava (Wild Coast) and the towering mountains of the Pyrenees are to the north, the wine growing region lies to the west and the lovely Roman city of Tarragona and the beach town of Sitges are to the south. There is something to door somewhere to explore whichever way you turn in this charming city.
Barcelona is home to the works of many of the most famous artists and architects of recent times, including the modernist spires of Gaudi's Cathedral, Picasso's Cubist art and Dali's Surrealism. The distinctive Catalan perspective has had an impact that is felt way beyond the region.
If you stroll down the most famous street in Barcelona, the Ramblas (which leads right down to the sea) you will witness grand opera houses, beautiful churches, street artists and mimes, cafés and bars galore and of course great shopping at and around the market.
The centre piece of the Gothic Quarter is its fine cathedral. The Picasso Museum, which houses the best collection of Picasso's work in spain is nearby.
Barcelona is justifiably also famous for its nightlife. It sometimes appears that every other building is a club, cafés or bar. Nightlife is Spain, and in Barcelona in particular, tends to start and finish late and dinner is usually served after 9pm. After dinner you can pick from a huge range of bars or cafes to continue your evening's entertainment and those with plenty of stamina can then move onto the open-air nightclubs in the Tibidabo Hills amongst other options.
With all this to offer, Barcelona is a great place to take your TESOL course as well as having a great time outside of course hours. Whether you like beaches or mountains, art or history, cafes or nightclubs, Barcelona really does offer something for everyone.
Register now & get certified to teach english abroad!
The School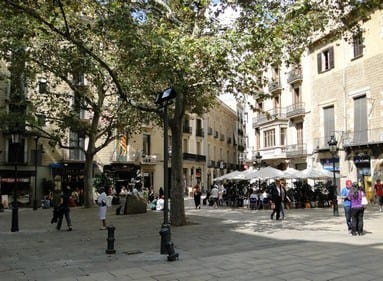 Our TESOL course training center located in new premises right in the center of the city. There are 3 metro lines within walking distance and regular day and night buses pass along the Paseo de San Juan.
The school is fully equipped with facilities including internet access, well-furnished classrooms and all the teaching materials, resources and facilities that you will need during your TESOL course.
We have teaching rooms of various sizes so that you will have the experience of teaching in different environments during the course.
Accommodation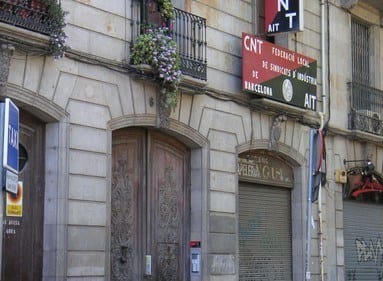 Our TESOL center in Barcelona can arrange clean, comfortable and well-furnished accommodation for our course students in central Barcelona. We are happy to find accommodation options to suit your individual requirements and budget.
A wide variety of accommodation is available:
Shared apartment - you have you own private room in an apartment shared with other TESOL course students (about 500 euro total).
You also have the option of staying with an English speaking host currently living and teaching English in Barcelona (about 350-450 euro)
Student halls of residence (during the summer months only - rates available upon request)
Guest house (varies according to location)
Hotel (varies according to quality, location and season)
Course dates
2023
9 October 2023 - 20 October
11 December 2023 - 22 December
2024
8 January 2024 - 19 January
27 May 2024 - 10 June
1 July 2024 - 12 July
1 September 2024 - 13 September
1 October 2024 - 18 October
25 November 2024 - 9 December
Course fees
The total price is divided into: deposit and balance.
The deposit may be paid via a) credit card b) Paypal c) wire transfer d) Western Union.
The balance of the course fee must be paid by cash, PayPal or bank transfer directly to the training center on the first day of the course.
Deposit
US$ 600
to be paid in advance
+
Balance
Euros 900
to be paid on arrival
Accomodation Fees
The accommodation fees are not part of the course price and you are free to choose whichever accommodation option you prefer.
You are not obliged to use the accommodation provided by the school and you are welcome to make your own accommodation arrangements. If you choose to use our accommodation, it should be paid for either by cash, PayPal or bank transfer directly to the school at the start of the course.
Two weeks
Euros 250
(to be paid on arrival)