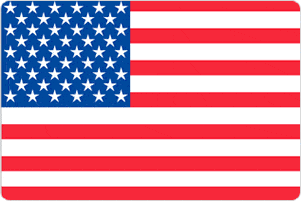 Santa Monica, although surrounded by the huge urban sprawl of Los Angeles on three sides, is actually a separate city in its own right and is situated on the fantastic California coast. More than 300 days of sunshine per year mean that there are plenty of opportunities to make the most of the beaches on this beautiful stretch of coastline. The city also provides the perfect antidote to the frenetic pace of Los Angeles life and draws a wide range of people from celebrities, artists, students and surfers all looking to enjoy the city's laidback atmosphere.
Long a major draw for visitors from the wider Los Angeles region, Santa Monica's beachfront also brings in tourists from all over the globe. The connection of the city to the national railroad network brought in large numbers of day trippers and the beginning of the twentieth century saw the arrival of the first amusement piers. In its heyday there were several of these piers housing all manner of rides, arcades and dance halls, not to mention roller coasters. Although many of these original attractions have since disappeared, the famous Santa Monica Pier still stands as a monument to the city's golden age. The beachfront also has 3.5 miles of sand with parks to wander around, as well as plenty of beautiful spots to have a picnic. Santa Monica is also home to the original Muscle Beach, the famous hangout for bodybuilders, acrobats and gymnasts since the 1930s.
As mentioned, Santa Monica is a city in its own right and though it has plenty to offer, it cannot be denied that its proximity to Los Angeles is major factor in the city's popularity. Hollywood is an ever popular draw for visitors from all over the world with the iconic sign overlooking the city, tours of major movie studios and the famous Hollywood Walk of Fame, just some of the star studded attractions. There are also a wide range of museums and galleries to visit including the Museum of Contemporary Art and the Getty Center which houses an extensive art collection and beautiful gardens offering stunning views over the city.
Whatever reason you have for choosing Santa Monica as your destination for earning a TEFL/TESOL certificate, you can be confident that you have made the right choice. Our excellent facilities and dedicated professional trainers, combined with the beautiful beaches and everything else Santa Monica has to offer ensure that you have an educational and fun experience on our TEFL/TESOL course in Santa Monica.
Register now & get certified to teach english abroad!
The School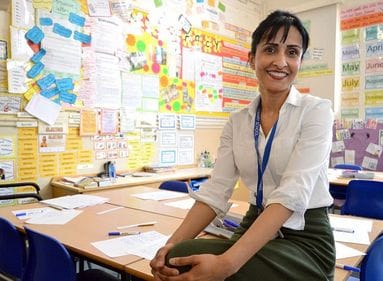 Santa Monica is ideally located for anyone wanting to make the most out of the stunning Californian coast and all the attractions that nearby Los Angeles and the wider region have to offer including; Disneyland, Hollywood and Universal Studios. Our TEFL/TESOL training center is situated in downtown Santa Monica and is ideally placed for easy access to the beachfront and many of the above attractions are just a short bus trip away.
The Santa Monica training center has ten well-equipped classrooms as well as photocopying facilities, a resource library and Wi-Fi throughout the building. There are tea and coffee making facilities provided and there is also a small on-site shop selling a variety of snacks. The area around the school is home to many restaurants, bars and cafes and there is easy access to public transport to take you further afield.
Classes at our Santa Monica training center generally consist of around ten students providing ample opportunity for trainees to receive the individual support necessary to make the most out of the course. As the course takes place in an operational language school, you will have the fantastic opportunity to tryout your newly acquired teaching skills in a real classroom with real language learners. The Santa Monica course usually runs in the third week of each month, with classes from 5:30 p.m. to 10:30 p.m. Wednesday to Friday and then on Saturday and Sunday from 9:00 p.m. to 6:00 p.m.
Accommodation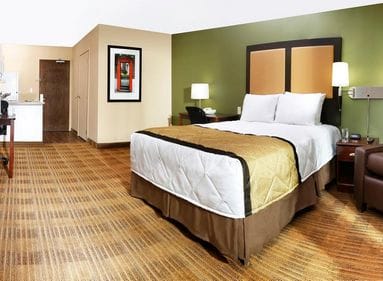 Trainees attending our TEFL/TESOL certification course in Los Angeles will find there are plenty of accommodation options to choose from due to the city's status as one of the most popular tourist destinations in the USA. You will find everything from low-cost hostels to high-end hotels in every part of the city, however, as L.A. covers a vast area and getting around can be very time-consuming, we recommend that you choose accommodation that is located close to the training center.
Although you are free to choose any accommodation that suits your preference, we can recommend one local option that many of our previous trainees have found convenient. This option is based on apartment-style accommodation that includes a kitchen area in every room. This great feature allows you to cook for yourself and therefore helps to keep your overall budget down during your stay. The well-equipped kitchen includes essentials such as refrigerator, microwave and stovetop, as well as other extras including a coffee maker. The accommodation also includes complimentary breakfast, and access to laundry facilities and Wi-Fi internet. Full details will be provided once your course booking has been completed.
Course dates

Coming soon...
We are presently in the process of establishing a new course in Los Angeles California and therefore there are currently no dates available for this location. We anticipate that the course should be running here within the next 6-8 months. If you would like to attend a course at this location, please let us know and we will send you full information you as soon as the course dates are finalized.
Please check out our other course locations if you wish to attend a course before this one becomes available...
Course fees
The total price is divided into: deposit and balance.
The deposit may be paid via a) credit card b) Paypal c) wire transfer d) Western Union.
The balance of the course fee must be paid by cash, PayPal or bank transfer directly to the training center on the first day of the course.
Deposit
US$ 700
to be paid in advance
+
Balance
US$ 595
to be paid on arrival
Accomodation Fees
The accommodation fees are not part of the course price and you are free to choose whichever accommodation option you prefer.
You are not obliged to use the accommodation provided by the school and you are welcome to make your own accommodation arrangements. If you choose to use our accommodation, it should be paid for either by cash, PayPal or bank transfer directly to the school at the start of the course.
per night
US$ 69
(to be paid on arrival)