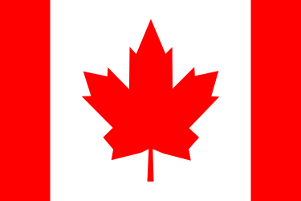 The home of our training course in Canada is the city of Toronto, the capital of Ontario and the most populous city in the country. This important global city is at the very heart of the country's business and finance sectors, and also leads the way in terms of its arts and culture. Although Toronto is undeniably large in size, countless polls and surveys would suggest that it has avoided the fate of many North American cities by being rated as one of the world's most livable urban areas. Add the welcoming nature of the local people, and you can see why the cosmopolitan city of Toronto has become a popular destination for completing our TEFL/TESOL course.
Toronto has steadily grown on waves of immigration since its initial founding, and this continuing trend means the city is one of the most diverse in the entire region. The city's multicultural population hails from all corners of the globe which has led to a unique blend of cultural attractions to enjoy. The Art Gallery of Ontario has a fascinating collection of works from across the world which highlights the multiple influences on the city's development, while the Royal Ontario Museum boasts one of the largest and most varied collections in North America. Another popular attraction in Toronto is the city's most famous landmark, the CN Tower. The views from the observation deck make this one you won't want to miss.
If you find yourself in Toronto during the winter months you can participate in the city's love of winter sports. A night out at a Toronto Maple Leafs' game, one of the founding members of the NHL, offers an exciting way to mix with the local fans. For those who prefer to get more hands-on, the variety of public skating rinks, ski slopes and cross-country skiing and skating trails that appear across the city every year are sure to be a highlight of your stay. Of course, there is more to the city than winter sports, why not sign-up for our course in Toronto and find out for yourself?
Register now & get certified to teach english abroad!
The School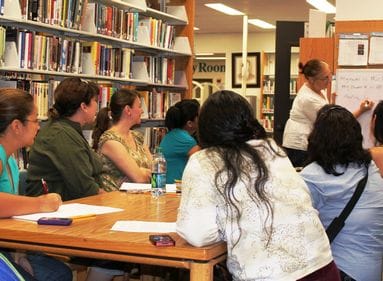 If you choose to attend our TEFL/TESOL course in Toronto, you will complete your training in a genuine language school environment. The school itself is centrally located close to public transport links that provide easy access to all the main attractions across the city, as well as major transport hubs including Pearson International Airport and Union Station. Within the school building you will find modern classrooms that are perfectly suited to language learning. We also ensure that you have all the things you need to successfully complete your training including a wide selection of teaching resources, Wi-Fi access and the use of photocopying equipment.
The number of trainees on our courses is deliberately kept low to make sure that everyone receives the maximum benefit of our trainer's knowledge and experience. During your stay in Toronto, the in-class hours for our course are usually 5:30 p.m. to 10:00 p.m. Wednesday to Friday and 9:00 a.m. to 5:00 p.m. on Saturday and Sunday. Between lessons you can take advantage of the wide selection of shops, cafés and other amenities in the local neighborhood, as well as our complimentary drinks station.
Accommodation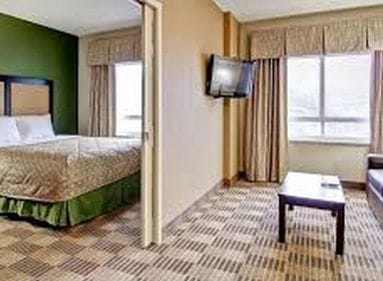 Anyone who chooses to travel to Toronto to complete their training course will have no shortage of accommodation options. As Canada's largest city and a major tourist center, the city has something to suit most budgets. You can choose anything from an inexpensive hostel to a 5-star luxury hotel; however, we are also happy to recommend one specific option that offers comfortable accommodation at a reasonable price. This popular choice consists of an apartment-style room that is conveniently situated within the vicinity of the school building.
This recommended accommodation is particularly popular with many of our trainees as the rooms are designed for long-stay residents and therefore include a well-equipped kitchen in every room. You will also have use of an onsite swimming pool and fitness room, as well as a complimentary breakfast. Other optional services are available including Wi-Fi access and laundry facilities. Full course details, including accommodation options, are available once your booking has been processed.
Course dates

Coming soon...
We are presently in the process of establishing a new course in Toronto and therefore there are currently no dates available for this location. We anticipate that the course should be running here within the next 6-8 months. If you would like to attend a course at this location, please let us know and we will send you full information you as soon as the course dates are finalized.
Please check out our other course locations if you wish to attend a course before this one becomes available...
Course fees
The total price is divided into: deposit and balance.
The deposit may be paid via a) credit card b) Paypal c) wire transfer d) Western Union.
The balance of the course fee must be paid by cash, PayPal or bank transfer directly to the training center on the first day of the course.
Deposit
US$ 700
to be paid in advance
+
Balance
US$ 595
to be paid on arrival
Accomodation Fees
The accommodation fees are not part of the course price and you are free to choose whichever accommodation option you prefer.
You are not obliged to use the accommodation provided by the school and you are welcome to make your own accommodation arrangements. If you choose to use our accommodation, it should be paid for either by cash, PayPal or bank transfer directly to the school at the start of the course.
per night
CAD 79
(to be paid on arrival)