Check out our Special
Offer for this
course!
Make a deposit payment to secure your place on a course before the end of the month and qualify for a free advanced level online course. You can choose from the 50-hour young learners (CTEYL) or business English (CTBE) certificate courses or the 250-hour online diploma course.
Home / Location / Buenos Aires
TESOL Buenos Aires | TESOL Argentina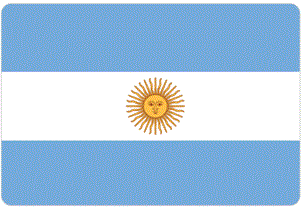 Buenos Aires is known by many as the "Paris of South America" and is the birthplace of the Tango. Experience the best of Argentina in its lively capital city, Buenos Aires. The city has an old European charm that includes a wealth of cafes, cobblestone streets, eclectic restaurants and an exceptional nightlife. Since most residents of Buenos Aires speak Spanish, you will have the opportunity to improve your Spanish.
At TEFL International in Buenos Aires we will do everything possible to make sure you have an enjoyable time in this fantastic region. We are a small and friendly team offering you the warmest welcome. Our Buenos Aires teaching staff and support staff have many years of TESOL experience. Our staff are permanent residents of Buenos Aires that have invaluable knowledge that will help you get to know the city from the ground up.
Central Buenos Aires is full of beautiful buildings designed by the same French architects that designed some of the most famous buildings of their own Paris. When you walk through San Martin, close to our training centre, or the wide tree-lined boulevards of Buenos Aires you could easily imagine that you have been transported to avenues leading from the Eiffel Tower.
So why visit Argentina? The huge metropolis of Buenos Aires is one of the most exciting, charming and fascinating of all South American capitals. It's an immensely enjoyable place just to wander about, stopping off for an espresso or an ice cream, or people-watching, or shopping, or simply soaking up the unique atmosphere.
Its many barrios, or neighborhoods, are startlingly different, some decadently old-fashioned, others very modern, but all of them unforgettable.
Add to this, the Andes, Patagonia and its glacial region, the huge Igazú falls, gauchos, skiing in the southern lake district and not to mention miles of beaches to the south of Buenos Aires and you've got a very interesting location to explore. Buenos Aires is also the business and financial center of Argentina and so is the best place to find TESOL jobs in Argentina.
With all this to offer, Buenos Aires is a great place to have fun. History and character, artists and theatre and a great nightlife. Buenos Aires is the hub of Argentina and the country's business centre so there's never a shortage of teaching jobs. If you're in the mood to thoroughly immerse yourself in Argentina, do it in Buenos Aires.
About the School
Course Dates
Course Fees
Accommodation
Apply Now!