Check out our Special
Offer for this
course!
Make a deposit payment to secure your place on a course before the end of the month and qualify for a free advanced level online course. You can choose from the 50-hour young learners (CTEYL) or business English (CTBE) certificate courses or the 250-hour online diploma course.
Home / Location / Buenos Aires
TESOL Buenos Aires | TESOL Argentina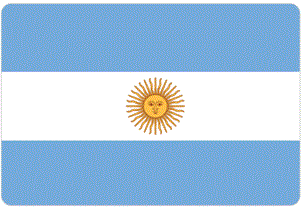 For those looking to live and work in latin america, our in-class TESOL course in Buenos Aries, Argentina is the perfect destination. The city has plenty of opportunities for newly qualified English teachers whether you are a native or fluent non-native speaker and is an ideal base for exploring opportunities in the rest of South America. Buenos Aries is a city rich in culture and is great place for anyone starting out on their English teaching career. We also provide spanish classes for trainees who want to learn or improve their Spanish in order to make the most of their time in Buenos Aries.
As mentioned above, Buenos Aries is a city with a rich culture and this can be experienced on a daily basis. The architecture is heavily influenced by European styles and Buenos Aries is known as the "Paris of South America". The city has a busy theatre scene with numerous theatres regularly showing plays, musicals and operas. The thriving music scene in Buenos Aries ranges from classical music to more modern styles and everything in between. The city hosts several music festivals each year including jazz, electronic and rock festivals. Of course there are numerous events devoted to the tango and Buenos Aries considers itself to be the Tango World Capital. Food is major part of life in Buenos Aries and the local speciality of barbecued beef can be found almost everywhere you go. In addition to the local cuisine there are several restaurants serving food from all over the world including French, Italian, Thai and Vietnamese.
Apply Now!