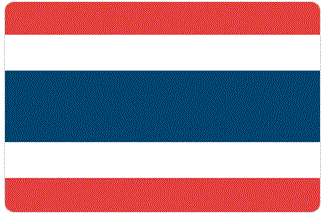 Our TESOL courses in Phuket, Thailand are fully accredited both internationally and also by the Thai Ministry of Education. We therefore offer the highest standard of TESOL training available. The TESOL certificate you gain after completing the course is not only valid for teaching English in Thailand but also teaching English worldwide.
The beautiful, tropical island of Phuket (fortunately pronounced as Poo-ket) is frequently and justifiably referred to as the "Pearl of the Andaman Sea" and is the largest island in Thailand. Phuket offers something for everyone and it really is the ideal location for a TESOL course in Thailand.
Phuket is situated in the crystal clear, tropical waters of the Andaman Sea, just off the south-west coast of Thailand. Although classed as an island, Phuket is connected to the mainland by means of a bridge. Phuket has rightly become famous all over the world as a tropical wonderland and a water-sports paradise.
Phuket offers a wide variety of terrain which includes gorgeous lengths of white sand beaches which are gently lapped by the warm and crystal clear Andaman Sea with forested cliffs and mountains for a backdrop, numerous waterfalls and a great variety of flora and fauna.
However, Phuket isn't just about the scenery and beaches, as it hosts an amazing variety of water-sports, attractions, nightlife, and entertainment. Phuket probably offers the widest variety of activities that can be found anywhere in Thailand.
World famous diving and snorkeling facilities, sea kayaking, wind surfing, horse-back riding, bungee jumping, elephant trekking and hiking through rainforests are just a few of the activities that you can take part in.
As Phuket is a tropical island situated close to the equator the climate is tropical and as such the island offers warm/hot temperatures 356 days of the year. Days are either hot and sunny or hot and rainy and while the temperature doesn't vary greatly during the year the hottest months are usually from November through March. Despite the hot climate, the sea breeze helps keep the island pleasant even during the hottest days.
Thai culture is becoming increasingly known around the world and despite Phuket's popularity as a tourist destination, you will also have the opportunity to witness genuine Thai culture and lifestyle. There are numerous, attractive Buddhist temples on the island, outdoor markets can be found in many areas in and around Phuket Town. Thais love Muay Thai boxing and you will have the opportunity of attending matches, visiting one of the many malls, or just enjoy the simple life chatting with locals. Thai people are famous for being peaceful and friendly and it is for good reason that Thailand is named the 'Land of Smiles'.
Phuket is also an ideal location for visiting other provinces and regions of Thailand, as well as for traveling to interesting neighboring countries such as Vietnam, Cambodia, Laos and Myanmar (Burma). Phuket has an international airport and an extensive public transport system and so such travel is relatively quick, inexpensive and straightforward.
This tropical paradise is guaranteed to please just about everyone and with the incredibly low cost of living, a TESOL course in Thailand shouldn't work out any more expensive than taking a course elsewhere.
There is a huge variety of teaching jobs available throughout Thailand and in the whole of Asia - including some of the best paid jobs in the EFL profession - Phuket is one of the most popular locations to take a TESOL course and to find employment teaching English.
Register now & get certified to teach english abroad!
The School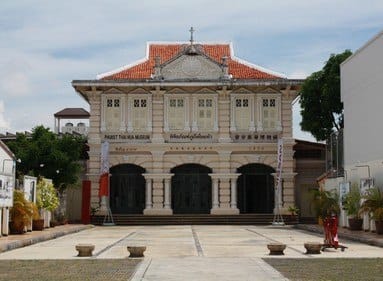 The TESOL course training center in Phuket is situated close to the heart of Phuket Town. In the surrounding neighborhood you will get a fascinating insight into Thai life, with many local shops, fresh food markets, temples and other attractions to explore. The town also offers a wide variety of cafes, bars and restaurants serving both local and international cuisine. Close by you will find a fascinating weekend market that is a great place to get a glimpse of the local culture, while also picking up a few bargains including handicrafts, clothing and handbags, to name but a few. The market is also a great place to sit back with a cold drink and some traditional snacks while you watch the world go by.
The training center itself is spread over three floors of a modern, comfortable building. Our facilities include two levels of classrooms, computer access, a kitchenette, plenty of teaching resources and a scenic balcony overlooking the local area. We also have air-conditioning and Wi-Fi throughout the building.
Why TESOL in Phuket?
Highly qualified, friendly and professional TESOL course training staff
Modern, clean and comfortable teaching premises with spacious classrooms
All required TESOL materials and resources provided
Free classes in Thai language and culture
Other Optional Activities:
PADI scuba diving certification available at many locations
Meditation classes at Buddhist temples around the island
Learn how to prepare and cook genuine, spicy Thai cuisine Trips to the many uninhabited islands off the coast of Phuket
Visit a genuine Muay Thai boxing contest
Keep fit with membership at one of the many local gyms
Try your hand at Marlin and Sailfish fishing
Accommodation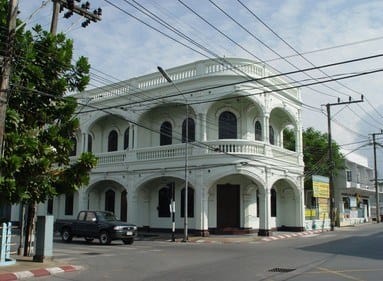 The TESOL course in Phuket has a number of clean, comfortable and safe accommodation choices for trainees. We have built good working relationships with a variety of local establishments offering special monthly prices for course attendees. All our recommended accommodation choices are conveniently located close to the training center.
We aim to ensure there are options to suit all tastes and budgets with a range of facilities and costs. Once the deposit payment has been made and your place has been confirmed on the course you will receive more information about the accommodation available. Please note that you are also free to arrange your own place to stay if you wish. If you have any special requirements or questions please do not hesitate to contact us and we will endeavor to assist in any way we can.
We recommend that you try to arrive in Phuket by Friday at the latest to ensure that you have time to acclimatize and refresh yourself before starting the course on Monday.
Course dates
2024
5 February 2024 - 15 February
4 March 2024 - 14 March
1 April 2024 - 11 April
29 April 2024 - 10 May
27 May 2024 - 6 June
24 June 2024 - 4 July
22 July 2024 - 1 August
19 August 2024 - 29 August
16 September 2024 - 26 September
14 October 2024 - 24 October
11 November 2024 - 21 November
Course fees
The total price is divided into: deposit and balance.
The deposit may be paid via a) credit card b) Paypal c) wire transfer d) Western Union.
The balance of the course fee must be paid by cash, PayPal or bank transfer directly to the training center on the first day of the course.
Deposit
US$ 600
to be paid in advance
+
Balance
US$ 900
to be paid on arrival
Accomodation Fees
The accommodation fees are not part of the course price and you are free to choose whichever accommodation option you prefer.
You are not obliged to use the accommodation provided by the school and you are welcome to make your own accommodation arrangements. If you choose to use our accommodation, it should be paid for either by cash, PayPal or bank transfer directly to the school at the start of the course.
Two weeks
US$ 170
(to be paid on arrival)