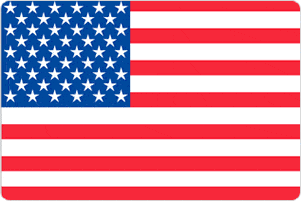 When you come to Orlando for your TEFL/TESOL course, you will have plenty of opportunities to explore all that the city has to offer. There is a lot to do in your free time in Orlando and you will not get bored. As our center is located in the center of the city, you can easily get to anywhere in a short amount of time. You can also get advice on how to get around and what to see from our center's teacher trainers. We are working hard to provide you the best service possible and make sure that you have the best time during your stay.
Orlando is especially famous for its many theme parks. Combined with the year-round excellent weather, millions of people come to Orlando to visit parks, such as the Magic Kingdom, The Wizarding World of Harry Potter, Universal Studios Orlando or the Animal Kingdom. Water parks are also very popular, including Disney's Typhoon Lagoon, Wet n' Wild waterpark, and SeaWorld Orlando.
Register now & get certified to teach english abroad!
The School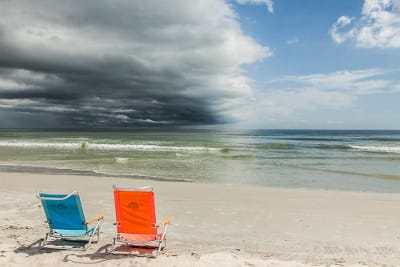 The city of Orlando is one of the largest and most visited cities in Florida. Often called "The City Beautiful", Orlando offers year-round sunny weather and is a major entertainment capital with countless theme parks, including Universal Studios and Disneyworld. The city is close to Florida's east coast but has its own small coastline around Lake Eola in the center of the city. Orlando is a great place for your TEFL/TESOL course.
Our training center is situated in the center of Orlando, near shopping and entertainment facilities, as well as many restaurants and stores. Our school offers all the facilities and tools you will need to successfully complete your training. Our spacious classrooms are equipped with wireless Internet, audio-visual tools and computers. On top of that, we will assist you regarding your passport and visa if needed.
Our staff in Orlando works hard to make your stay as worthwhile as possible. Choose our TEFL/TESOL program in Orlando and you will not only obtain an internationally recognized qualification but also have the time of your life exploring all that Orlando has to offer.
Accommodation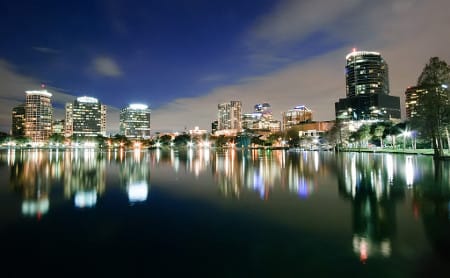 Orlando is a large city offering countless long or short-term accommodation options. There are a lot of suitable housing options close to our training center in downtown Orlando. Due to the central location, both the school and accommodation are easily accessible by public transit
Due to the large student population in Orlando, there are a lot of budget housing options suitable for students in the city. When joining our program, you have the choice between apartments, hotel rooms, dorm rooms, finding your own roommate or staying with a local family.
We will assist you in choosing the right type of accommodation once you have registered to our in-class course. Moreover, we work with different housing providers offering great deals to our trainees. Contact us at any time if you have further questions.
Course dates

Coming soon...
We are presently in the process of establishing a new course in Orlando Florida and therefore there are currently no dates available for this location. We anticipate that the course should be running here within the next 6-8 months. If you would like to attend a course at this location, please let us know and we will send you full information you as soon as the course dates are finalized.
Please check out our other course locations if you wish to attend a course before this one becomes available...
Course fees
The total price is divided into: deposit and balance.
The deposit may be paid via a) credit card b) Paypal c) wire transfer d) Western Union.
The balance of the course fee must be paid by cash, PayPal or bank transfer directly to the training center on the first day of the course.
Deposit
US$ 700
to be paid in advance
+
Balance
US$ 595
to be paid on arrival
Accomodation Fees
The accommodation fees are not part of the course price and you are free to choose whichever accommodation option you prefer.
You are not obliged to use the accommodation provided by the school and you are welcome to make your own accommodation arrangements. If you choose to use our accommodation, it should be paid for either by cash, PayPal or bank transfer directly to the school at the start of the course.
per night
US$ 69
(to be paid on arrival)