TEFL International's TEFL certification courses in Spain give you the opportunity to learn how to teach English in some of the most lavish and exhilarating cities in Spain.
With Spanish music and dancing, great food, remarkable history, and exciting festivals, you can see why the Kingdom of Spain has acquired such a great reputation and is a leading destination for TEFL courses.
TEFL Spain
For those interested in attending a TEFL in Spain, you will discover that the demand is very high for English language teachers year round and you are likely to be offered a TEFL position soon after completing your TEFL course. Opportunities teaching TEFL in Spain span from large cities to smaller towns.
With our TEFL courses running year round at two diverse locations, we are confident of having a course location to suit you. Our four TEFL course locations offer different features for those interested in TEFL training.
Join our TEFL course in Barcelona and you will earn your TEFL certification in a stunning city located on the Mediterranean coast of Spain. Over the past few decades, Barcelona has become a world-renowned tourist destination, famous for its architecture, food, music, and fashion. Well known for its party atmosphere, the streets are always alive, especially during the summer months. In this vast city, the second largest in Spain, there is plenty to keep you occupied during your free time while attending the TEFL course. Marvel at the Gaudi architecture throughout the city, explore the many museums, and relax on the beaches. While not attending yourTEFL course, you can stroll along the famous streets of Las Ramblas, La Plaça Catalunya, and El Portal de l'Àngel, or cruise along the miles of beachfront boardwalk. Take in the amazing architecture of the city, and enjoy some of the local Spanish beers along the way. At the end of your course day, you can get some studying done while enjoying tapas with your new friends, and then go on to partake in the exciting nightlife that makes this city such a desirable place to visit and live. Here is an exhilarating and lively place for your TEFL course in Spain.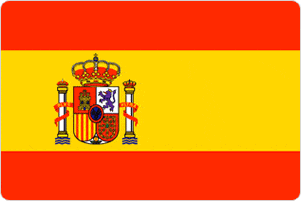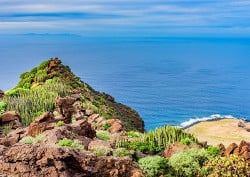 Seville is in the Andalucí region of southern Spain, by the Guadalquivir River. As an art, culture, and financial hub, it has a lot to offer. While on the TEFL course here, you will find yourself swept away with the history of the city. Over two thousand years old, this ancient city boasts several amazing sites that can not be missed, the most famous of which is the Cathedral. Full of many interesting monuments and parks, Seville is also known for its folksongs and dancing, including the flamenco, and is a rewarding place to take a TEFL course in Spain.
TEFL International offers outstanding training courses for people who want to gain TEFL Certification in Spain. Upon completion of the course, you will have gained one of the most highly regarded TEFL certificates in Spain.
Following your TEFL course, you can expect to be offered employment in one of the schools here if you wish to stay in Spain, and most schools will hire native English teachers. Our school is also in a prime location for you to go on and teach in many other countries, should you wish to do so.