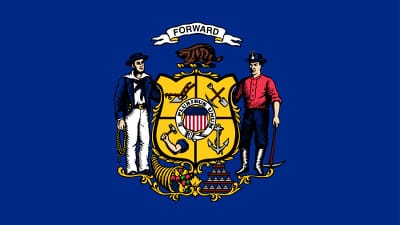 Located in the Midwest of the United States, Wisconsin is a state blessed with breathtaking nature. The state is often referred to as 'America's Dairyland' due to the booming farming industry that produces some of the finest products in the country. As well as being famous for producing high-quality cheese, Wisconsin is also a premier vacation destination due to its' beautiful location in the Great Lakes Region. You can always find a cozy cabin in the woods, where you can take a hike around forests, lakes, and waterfalls. Wisconsin is a true outdoor paradise.
The shoreline of Lake Superior offers spectacular options for outdoor fun. In the Chippewa Valley area you will find some of the finest biking and hiking trails in the country, while the Apostle Islands make for the perfect place for kayaking and fishing. The northeastern region of Wisconsin is truly a wonderland for water sports enthusiasts. Whether it is boating, whitewater paddling, swimming, or even water skiing, you will find a place to do it here. At the end of the day, you can watch the sunset at the lake while having a BBQ or bonfire. Wisconsin makes everything possible.
South Wisconsin leaves nobody's wishes unfulfilled either. Here, you will find some of the most beautiful valleys in the country. The Mississippi River also runs through this part of the state, creating spectacular landscapes and thriving wildlife. Small towns along the Mississippi are especially charming and always a great place to visit. This part of the state is also influenced by nautical themes, and you can find some of the finest seafood restaurants as well. Lake Winnebago is the perfect place to take in all that Wisconsin's natural beauty has to offer. Relax at one of the many spa resorts, have fun at the racetrack or try some golf on one of the many courses.
Wisconsin's south central region also offers some great attractions. At Wisconsin Dells, you can experience a collection of water themed amusement parks that gave Wisconsin the title 'Waterpark Capital of the World'. Besides the water parks, you should also visit some historical sites, including the iconic State Capitol Building. Other interesting attractions in the area include Sylvanus Wade House, Madeline Island Museum, Stonefield, and Old World Wisconsin.
Not only does Wisconsin welcome millions of tourists each year, it is also a popular destination for thousands of national and international students. They are drawn here by renowned universities, such as Concordia University, Marquette University, and the University of Wisconsin. When you complete our in-class TEFL/TESOL course in Wisconsin, you will graduate with an internationally recognized teaching qualification that enables you to work right across the globe.