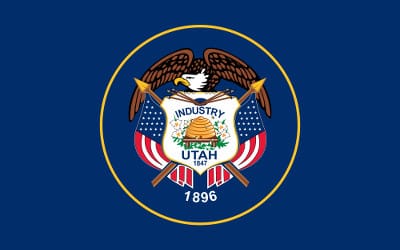 The state of Utah features unique natural scenery that is unlike anywhere else in the country. Red canyons make up much of the state and are a major tourist magnet. While Utah is famous for its' numerous sandstone formations, the state is also home to many scenic rivers and creeks. In ancient times, the Navajos and Ute-Aztecs settled in this part of the country and lived in peace with nature. Still today, this land holds something deeply spiritual which is another reason why it is so popular with national and international visitors.
There is plenty to do in Utah as it has seven national monuments, five national parks, three national historic trails, two recreation areas and one national historic site. As you can see, you will not get bored in Utah. Nature lovers are able to explore the breathtaking surroundings by bike, on foot, or on horseback. While doing so, visitors can also take a deeper look into millions of years of history, as countless fossils have been found amongst the canyons.
Each of the five national parks is unique and offers a different view of the region. Canyonlands Park is the best place to start your day by watching the sun rise over the red and orange sandstone. History enthusiasts will especially appreciate the many fossils found at Capitol Reef National Park. Beautiful hoodoos glowing in shades of red and orange can be found at Bryce Canyon National Park. Take a mountain bike or explore Zion National Park by foot on some of the most stunning trails in the area. You can also go white water rafting or even mule riding here. Many people decide to end their day watching the sun set through the iconic arches at Arches National Park.
As mentioned, Utah is a deeply spiritual region. This is not only true because of the ancient Native Americans who declared the region holy. In 1847, Mormon pioneers settled in Salt Lake City and built the world's largest Mormon temple. Today, Salt Lake Temple is the city's most majestic landmark and it is visited by millions of tourists each year. However, there is also another side to the city. You can find great shopping malls and a variety of entertainment facilities in the downtown area. You can also stop by 9th and 9th district to grab a bite to eat at the hippest bakeries, and try some coffee at the city's coolest cafés. There is always something new to explore in Salt Lake City.
While it is true that Utah is a perfect example of the uniqueness and beauty of North America, the state is also a big draw to students from around the world. Many thousands come to Utah to pursue their undergraduate and graduate degrees. This unique atmosphere is yet another reason why taking a TEFL/TESOL course in Utah is a great idea. Once complete, you will have limitless opportunities for teaching English abroad.