Our TESOL course in Cambodia offers you the chance to earn your English teaching qualification in a country that abounds with natural beauty and fascinating history. On successful completion of the course you will be well placed to start your teaching career in Cambodia.
Cambodia has so much to offer visitors to this beautiful country, from the magnificent temple complex of Angkor to the majestic Tonle Sap Lake, there is plenty to see and do here. Taking your TESOL course with ITTT in Cambodia is not only an excellent way to start your teaching career but will also provide memories that will last a lifetime.
TESOL Cambodia
Teaching positions can be found all over the country but the main hot spot is Phnom Penh. Jobs can become available throughout the year and as our courses are on offer year round, there is never a wrong time to attend. With your newly acquired TESOL certificate and a little patience, you could be working in your dream location before you know it.
TESOL Course in Siem Reap, Cambodia
Siem Reap is known throughout the world as the gateway to the Angkor Wat temple complex which is without doubt one of the most dazzling tourist attractions in Asia. This UNESCO World Heritage Site attracts a huge number of visitors, but there is also plenty more to see and do in this unique and fascinating location. The city is home to a vibrant and varied nightlife, delicious and inexpensive local food, extensive shopping options, and a wide range of tours and adventures. Because of its widespread popularity, Siem Reap also has plenty of accommodation to choose from, whatever your budget.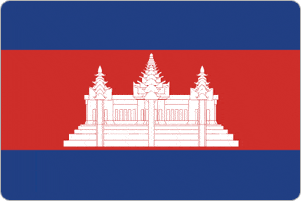 Exploring the city and the surrounding area is easy and very cheap as tuk-tuks and motorbike taxis (motos) can be hired for just a few dollars. Cambodia actually has a low cost of living which means it is a great choice for anyone who is on a tight budget and for trainees who like to get the very best value for money. In the surrounding area you can enjoy beautiful lakes, rivers and jungles, while within the city you can take advantage of all the entertainment and culture Siem Reap has to offer.
For those wanting to earn their TESOL qualification in Cambodia, ITTT offers high quality training from dedicated course trainers. On graduation you will receive an internationally recognised TESOL certificate that will open up teaching jobs in Cambodia and the rest of the world. By completing the course at ITTT's training centre in Cambodia you will be ideally placed for jobs here and in Asia as a whole.