Come to the TEFL International TEFL certification course in India and you will find a place unlike any other. With an exciting past, an electrifying present and a promising future, India promises to delight the mind and senses. The TEFL International TEFL course in India gives you the opportunity to teach English in one of the most captivating and stimulating countries in the world.
India is a country with a great history, varied geography and some of the most captivating cultures on Earth. The distinctive aroma of spices lingers in the air, persuading you to share in some of the amazing Indian cuisine. The spectacular architecture sweeps you away to a time long ago, and the films of Bollywood could well have you mesmorized by their brilliance. With all this and more, can you can understand why India is becoming a top destination for TEFL courses.
TEFL India
If you are interested in taking your TEFL in India, you will find that there is a high demand for TEFL teachers on completion of the course. While you may have more difficulty finding a paid job in India, they are indeed out there, and the demand for TEFL teachers is growing. TEFL Teaching in India is a very rewarding experience, allowing you to immerse yourself in this fascinating culture. On volunteer basis, you should have no problems securing a teaching position soon after you complete your TEFL course. India has TEFL opportunities nationwide, but most jobs are found in the bigger cities.
With our TEFL courses running year round at or Calcutta location, you can be sure to find a course that is suitable to your time frame. The location of our TEFL course in India offers some exciting features for those interested in TEFL training.
TEFL Course in India's Cultural Capital
Attend our TEFL course in Calcutta and you will earn your TEFL certification in a vibrant and charming city located in eastern India. It is also India's second-largest city and is also known as its cultural capital. With a conglomeration of poets, film producers, writers and Nobel Peace Prize winners throughout its past and present, this city has a thriving art scene. It is also a main hub for business, commercial and financial outlets in India, and is therefore a great place to earn your TEFL certificate in India.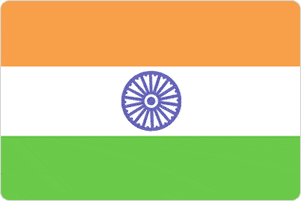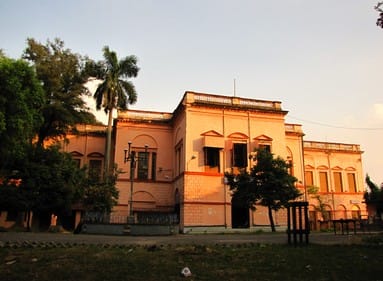 With a large foreign population, Calcutta's mixed culture takes influences from the Germans, Armenians, Chinese, Sinhalese, and Tibetans, among others. You can be sure to find these influences in some of the local cuisine, but the city still maintains the gastronomic excellence in Indian delicacies that the country is so well known for.
During your time off while taking the TEFL course here, you can explore the various sections of the city, each section having its own unique flair. South Calcutta contains some of the more posh parts of the city where you can visit the Birla Temple. The Esplanade, the heart of the city, is the colonial and business center. You can stroll through the park or go see a cricket match in the Maidan section, or do some market shopping in the poorer Dum Dum section, or visit the mall for some more shopping in the east. At the end of your course day, you can enjoy some of the most amazing cuisine in the world at very low prices, and then unwind with some famous Indian tea. This city is a fascinating and magnificent location for your TEFL course in India.
EFL International offers outstanding training courses for people who want to gain TEFL certification in India. The school's location makes it convenient for teaching throughout India, or in one of India's neighboring countries such as China and Nepal.
On completion of the course, you will have gained one of the most highly regarded TEFL certificates in India.