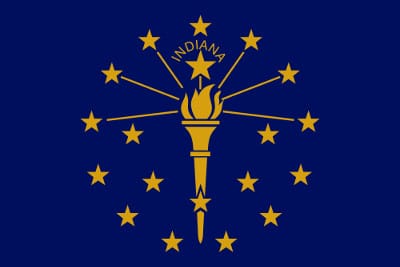 If you are looking for a US state offering the perfect combination of nature and city life, Indiana is a great destination. Located at the Great Lakes, Indiana is one of only eight cities with a border to the lakes in the Midwest. In the south, the Ohio River makes up the border between Indiana and Kentucky. These natural features make Indiana a great destination for outdoor fun. Indiana is also home to several national and state parks that you shouldn't miss during a visit. The parks also feature manmade artifacts dating back to 8000 BC when Native American tribes lived in the area. Join our in-class course in Indiana and you will have a month to fully explore the state.
Besides the natural scenery, Indiana's cities also feature first-class museums, historic landmarks and homes, parks and great zoos. Throughout the entire year, there are several exciting sports events and festivals you can take part in. Indiana is also popular for its extensive shopping facilities including large malls, outlets and small craft shops in the cities. In Indiana's wine making region, you can even stay for a relaxing getaway and wine experience tour.
Lake Wawasee is one of Indiana's most popular destinations for outdoor enthusiasts seeking to spend a weekend or longer in pure nature. Surrounding the lake, you can choose between several modern camping locations to set up your tent or you rent a wooden cabin by the lake. People visit Lake Wawasee to take advantage of the wide selection of activities offered, such as boating, water skiing, lazy paddling, fishing or swimming. Many bring their own boats and visit the free boat ramps around the lake. Others rent a fishing or pontoon boat and explore the area. If you are looking for something more relaxed, head to the "sand bar", a part of the lake only 3-feet deep and perfect for sunbathing. While you can visit Lake Wawasee throughout the entire year and have a great time, one of the busiest periods is the Fourth of July weekend, as there is a large fireworks display held at the lake.
Indiana Dunes National Lakeshore is a unique nature preserve area with 15 miles of bleach-white beach covered in fascinating sand dunes. The main attraction in the area is Mount Baldy, a 120-feet tall sand dune. If you are looking for lush forests, head over to Hoosier National Forest and you can explore 200,00 acres of different woodlands. To keep you safe while exploring, you better follow the 260 miles of designated trails through the national forest park. Most people come here to take out their mountain bikes, hike or even set up camp.
Our TEFL/TESOL training center in Indiana is the perfect location to become a certified teacher. Our local staff has worked as teachers and trainers in the field of ESL in various locations around the globe and is ready to coach you. Upon completion of the program, you will hold in hand a valuable teaching qualification and set out on your exciting adventure of teaching English as a foreign language.