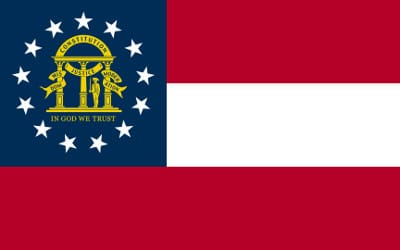 Georgia is among the US states with the most exciting attractions including history, nature, and urban adventures. That's why Georgia is a great location to take your TEFL/TESOL course. Georgia offers a great selection of historic attractions is it was among the original Thirteen Colonies. Moreover, the state boasts over 60 major parks from the northern Blue Ridge Mountains all the way to its splendid Atlantic Coast. Some say Georgia is a paradise for outdoor enthusiasts with countless unique opportunities to engage in leisure activities in nature. If you sign up for our TEFL/TESOL training course in Georgia, you will not only earn one of the most valuable teaching qualifications out there but also spend a month in an exciting US state.
Go out and about in Georgia and you will find plenty of things to see and do. Whether you fancy national and state parks, adventurous trails or hidden paths, Georgia gives you plenty of options for outdoor fun. No matter where you are, you will find that Georgia is blessed with exceptional flora and fauna with tall pine trees, wildflower meadows, colorful foliage and exotic wildlife. The Appalachian trails are a popular destination for many nature lovers seeking untouched landscapes. The trail leads to Georgia all the way from Maine, covering more than 2000 miles of trails. In Georgia alone, you will have the chance to explore around 80 miles of thrilling hiking trails of the Appalachians. If you are looking for water sports, head to Chattahoochee River and its surrounding areas. Many choose to stay a few days at the many premier camping grounds to fully explore the area. Head down to the southern tip of Georgia's Atlantic Coast and you will find serene beaches, dunes, and marshes at Cumberland Island National Seashore, the best sunset location in the state.
History lovers will love Georgia and its many historic sites and landmarks, including history and heritage museums, historic homes, Civil War attractions and fascinating trails and tours. One of Georgia's proudest sites is Old Fort Jackson. The brick fortification was constructed in 1808 and is the oldest one of its kind in the state. Located on the banks of the Savannah River, Old Fort Jackson was used to protect Georgia from any enemy vessel coming into the region. Another interesting site is the Old Governor's Mansion that was home to several governors from 1839 to 1868. The building is of significance due to the many historic events held there and its fascinating Greek Revival architecture.
Georgia's cities are filled with a unique culinary scene influenced by Southern ingredients and recipes. If you are in Georgia, be sure to eat your heart out at the many local restaurants, bars, diners and bakeries offering local specialties. Whether you are looking for casual or fine dining options, you will find it in Georgia.
Our TEFL/TESOL center is located in downtown Atlanta, the capital of Georgia. Our local staff works hard to offer you the best training course in the field and to provide guidance towards your international career of teaching English as a foreign language.