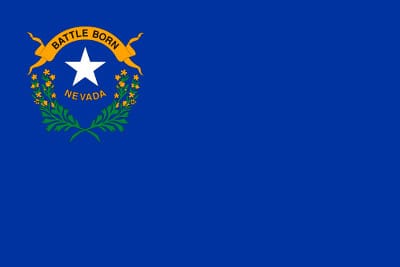 evada is an exciting destination for those looking for the ultimate outdoor fun. Millions of tourists come to Nevada each year to explore its' history and natural wonders. Divided into five unique areas (Elko, Ely, Tonopah, Reno, and Las Vegas), visitors can engage in a wide range of different activities, both inside and outside. Las Vegas is one of the most visited places in the state, as it draws people from all over the world who come to enjoy its' famous gaming tables and other legendary entertainment. Nevada is also blessed with untouched nature, where you can hike, trek or horse ride.
Northern Nevada's scenery is reminiscent of an old western movie. Cowboys lead their horses through the mighty canyons in this part of the state. Red Rock Canyon is also a great destination for tourists who want to experience 'Cowboy Country'. You can rent a bicycle, hike, and even rock climb. The famous 'Red Rock Rendezvous' is held here in the spring and is a major festival for international rock climbing fans. It is also true that this part of the country is notorious for supernatural occurrences. Route 375 is a hot spot for extraterrestrial activity and numerous UFO sightings have been reported. Nevada is not for the faint-hearted.
The city of Reno is an exciting location with many interesting attractions. The Art District is a popular area as it features the famous Reno Arch. The banks of the Truckee River are also popular for strolling, picnics, and people watching. Among the many other popular pastimes are kayaking and boating on the river, taking in a Reno Aces baseball game, and checking out the National Automobile Museum. You can also take a car or bus to the outskirts of town where you will find peaceful natural scenery.
Drive a little further and you will get to Bog Hot Springs. Nevada is home to many hot springs where you can relax in rejuvenating water with stunning landscapes as a backdrop. Another popular spot is Spencer Hot Springs which enjoys a remote and peaceful location just off of Highway 50 which has been labeled as 'the loneliest road in America'.
Of course, no trip to Nevada would be complete without stopping in Las Vegas. The entertainment capital of the world never sleeps, with casinos and entertainment facilities running 24 hours a day. You will not only find the best casinos in the world here, but also some of the best shopping facilities, restaurants and bars. Las Vegas also has a relaxing side, with many spas and plush resorts where you can enjoy the Nevada sun by the pool.
Besides its' breathtaking scenery and exciting cities, Nevada is also a great location for your studies. The University of Nevada in Reno and Las Vegas, and the College of Southern Nevada offer great programs to students from around the world. Come to Nevada and join our in-class TEFL/TESOL course and you will be able to start your ESL career anywhere around the globe.