Check out our Special
Offer for this
course!
Make a deposit payment to secure your place on a course before the end of the month and qualify for a free advanced level online course. You can choose from the 50-hour young learners (CTEYL) or business English (CTBE) certificate courses or the 250-hour online diploma course.
TESOL Surabaya | TESOL Indonesia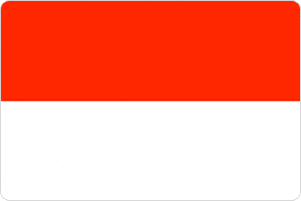 Founded in 2007, the TEFL International training centre in Indonesia brings our internationally acknowledged TESOL course to 'The Ring of Fire.' Situated near the eastern end of the famous island of Java, the Surabaya TESOL centre is close to world class scenery and beaches.
Our Indonesian TESOL training facility is in paradise's backyard. Surabaya offers a great variety of cultural and social activities, an exciting nightlife, water sports and other activities, delicious Indonesian cuisine, warm people and many teaching opportunities nearby. Surabaya and its surrounds are certain to give you what you want in a TESOL course in Indonesia.
Why TESOL Indonesia?
Principal among many reasons for TESOL teachers to venture to Indonesia is the desire to travel and to deeply experience working and living in a very different culture. Many points of interest exist in the East Java area. The most famous of these is Mt. Bromo. Imagine taking a hike to the top of this active volcano, standing in ankle deep ash, and witnessing a majestic tropical sunrise while you breathe in the sulfur and gaze upon the fire blasting out of the huge crater.
Both Surabaya and nearby Malang are large commercial cities and, therefore, offer a variety of entertainments. Restaurants, cafes, nightclubs, exclusive shopping areas and theatre can all be found on their busy streets
Eating out is a national pastime In Indonesia. Many will go clear across town to dine at a roadside stall with a good reputation. Specializing in one or two selections, you will very often find their ingredients to be fresh and delicious.
The eastern reaches of Java have an abundance of interesting attractions, from scenic beaches to temple sites, volcanoes, highland lakes, wildlife preserves and marine gardens.
There is easy access to other parts of Java via train service and excellent roads. Flights between other major cities and Surabaya are plentiful. You won't want to miss the splendor of Bali, a mere half hour's hop away. This famous island is also readily reached by road and a short ferry ride. For a taste of yet another culture, you can visit the island of Madura, located in the province of East Java and known for its bull races.
See the glorious mountain scenery of Mount Bromo with its sea of sand and crater and Welirang (or "sulphur mountain"). Visit East Java's remnants of the former Majapahit Empire's glory at some outstanding temple ruins and other recent archaeological finds. The region's primary claim to fame in modern history is that it played the leading role in Indonesia's struggle for independence from colonial rule in 1945.
Apply Now!