Check out our Special
Offer for this
course!
Make a deposit payment to secure your place on a course before the end of the month and qualify for a free advanced level online course. You can choose from the 50-hour young learners (CTEYL) or business English (CTBE) certificate courses or the 250-hour online diploma course.
TESOL Chiapas | TESOL Mexico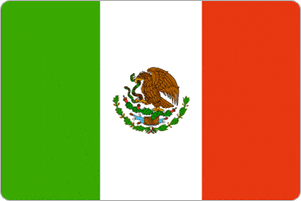 The TESOL course in Mexico is in historic Chiapas, the southernmost state in the country. Chiapas is bordered by the states of Tabasco to the north, Veracruz to the northwest, and Oaxaca to the west. To the east Chiapas borders Guatemala, and to the south the Pacific Ocean.
Chiapa de Corzo, where the TESOL training centre is situated, is an often overlooked small attractive colonial town with an easy going, provincial air, according to the 2009 edition of the Mexico Lonely Planet. This sums up the little town, with an emphasis on overlooked; which is what probably makes Chiapa de Corzo so special.
There really is so much to do in the town and in the surrounding area, and hardly anyone knows about it. Chiapa de Corzo has quite a bit of day tourism during the high seasons, as many tour-bus companies have the town on their route, but local TESOL teachers and volunteers are quickly recognized as part of the community after having been seen more than two days in a row!
Situated on the banks of the Grijalva River, and at the mouth of the Sumidero Canyon, Chiapa has plenty to offer for short term, as well as longer term stays. The TESOL training centre in Chiapa is about 20 minutes away from the capital of the state of Chiapas, Tuxtla Gutierrez, which is where the closest major airport is located. Weekends can be easily taken up exploring the surrounding country side and other towns close by.
Just an hour and a half up the mountain you can get a break from the heat in the picturesque, colonial town of San Cristóbal. Not far fom San Cristobal is Comitán, with ruins and lakes that can be easily seen in a weekend. A longer trip, about seven hours from Chiapa, are the world renowned Mayan ruins of Palenque, an unforgettable experience. Day trips to waterfalls like El Chorreadero and El Chiflón, are also well worthwhile for TESOL course trainees.
Weeknights, and night life in general, tend to be fairly laid-back in Chiapa. There are a few cafes and bars in town that let you enjoy a nice relaxed atmosphere after a long day of teaching, but if malls, discos, big screen movie theaters, etc are more your thing, they're reached easily via a 20-minute hassle-free bus ride to Tuxtla Gutierrez. Realistically, night life isn't Chiapa's strong point, but culture is. Every single Chiapacorceño will sit down with you for hours and proudly talk about the traditional Feria de Enero, and all the other days commemorating saints, battles, the dead, etc. scattered throughout the year.
You can partake in many of the traditions and traditional handicrafts by enrolling in the free workshops that the Cultural Center, Casa Escuela de Tradiciones, has to offer.
Getting to the TESOL course in Mexico is easy, with direct flights to Tuxtla Gutierrez. If you are unable to find a reasonable flight directly to Tuxtla (the closest major city to Chiapa de Corzo), look for flights to Mexico City and from there it is another 1.5 hour flight. From Cancun, there are also direct flights to Tuxtla. If you enjoy taking your time traveling there are countless buses that arrive in Tuxtla.
Apply Now!

*Balance of course fees must be paid in advance to qualify for free homestay accommodation.