Check out our Special
Offer for this
course!
Make a deposit payment to secure your place on a course before the end of the month and qualify for a free advanced level online course. You can choose from the 50-hour young learners (CTEYL) or business English (CTBE) certificate courses or the 250-hour online diploma course.
TESOL Prague | TESOL Czech Republic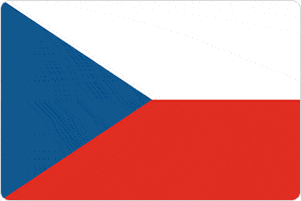 Our TESOL course in the Czech Republic is located in the magical city of Prague and the course is accredited by the Czech Ministry of Education. Our training program in Prague is well established and helps all our TESOL course graduates find work after completion of the course.
Prague is justifiably regarded as one of Europe's most beautiful cities and is famous for its wealth of culture and history. The city is home to a tremendous array of stunning buildings in various architectural styles from Baroque to Art Nouveau. You can walk through the beautiful, historic Old Town district and across the famous Charles Bridge and up to the truly amazing Prague Castle. Prague really should be one of the wonders of the world with its castles, bridges, monuments, theaters, opera houses and museums. Operas, ballets, plays and art exhibitions are in abundance and offer art lovers a tremendous range of choices at comparatively low prices.
For sports lovers there is again a wide choice of activities. Skiing, ice skating, tennis, ice hockey, football and fishing are all available and accessible, as are more relaxing activities such as walking on one of the many city trails or hiking in the beautiful countryside that surrounds the city.
For less active people, Czech beer is rightly considered as the best in the world and whiling a few hours away in one of the many excellent bars and restaurants is a popular pastime. Prague is also a very popular location for nightlife. There is everything from intimate jazz clubs to live music and dance clubs.
Prague itself is in a fairly central location and as such, is ideally located for visiting the rest of the Czech Republic and other surrounding countries such as Germany, Austria, Slovakia and Poland. Travel in the region is easy and relatively inexpensive. Due to its wide range of attractions, the city of Prague is truly a great location for your TESOL training course.
Apply Now!